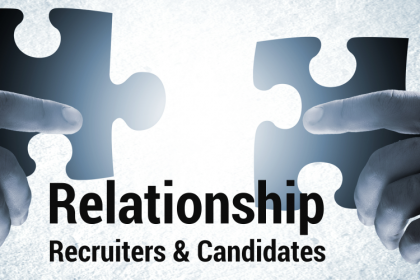 In today's competitive market, candidates need the help of recruiters now more than ever. In order for candidates and recruiters to work cohesively in matching candidates with employers, a strong relationship built on trust needs to be established early.
Relationship building may seem like an obvious component in the recruiting world, however, recruiters who struggle with successfully building relationships could improve if they had some direction on how they can build stronger relationships with candidates – directly impacting their effectiveness as recruiters.
Recruiters must embody certain characteristics and embrace certain practices for the relationship to work and gain the cooperation of candidates. The recommendations for relationship building that are provided below are intended to help recruiters earn the cooperation of candidates, and be seen as trusted advisors to them as they work together to find the right job for candidates.